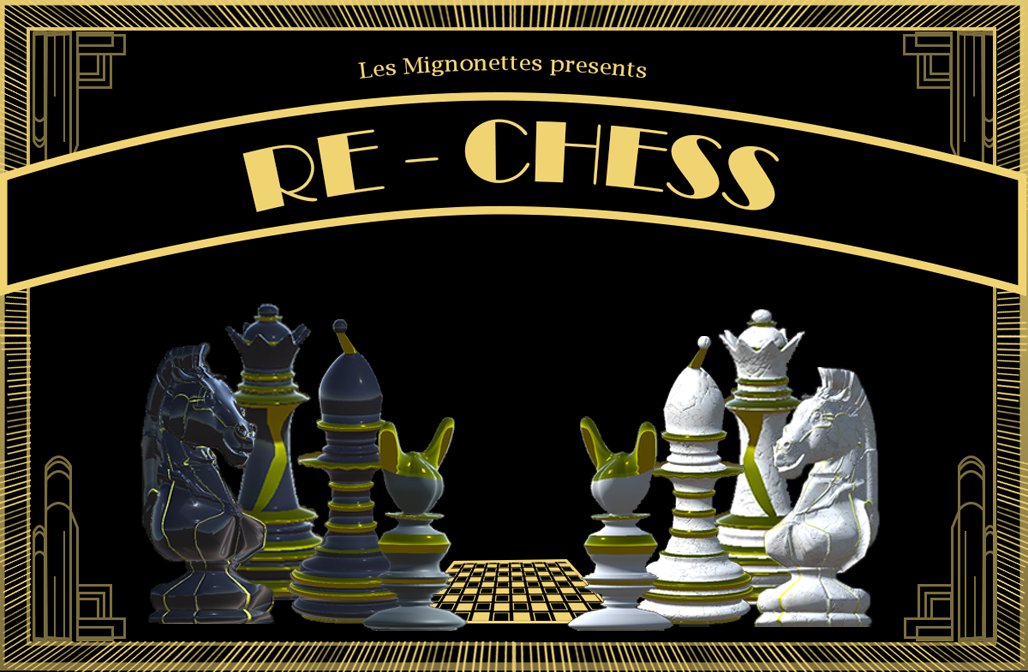 Re Chess
A downloadable game for Windows
THIS GAME IS ACTUALLY AVALAIBLE WITH A FRENCH TRANSLATION ONLY.
ENGLISH TRANSLATION WILL COME UP SOON.
FR // "Re-Chess" est un jeu d'échecs où chaque joueur a la possibilité d'intervenir sur le jeu grâce à de nouvelles mécaniques: réparation des pièces prises par son adversaire, amélioration des capacités de certaines pièces et modification du terrain de jeu.
"Re-Chess" is a chess game where players have the possibility to use new mechanics : repair the pieces taken by their opponent, upgrade the capacities of some pieces and modify the playing field.



Controls :
Espace : Sélectionner une pièce
Flèches directionnelles : sélection de la case d'arrivée

Clic : activer une carte
Credits :

Made in 48h during Global Game Jam 2020 - LPMJV Univ. Paul Valéry (Montpellier)

Arthur29 - Arthur ROCHE - 3D Artist and UI designer
BeeButt - Adèle MEUNIER - 2D Artist and Animation
guillaumelau - Guillaume LAURENT - Game Designer and Developer (Web Design)
MrPipow - Pierre POULARD - 3D Artist
Raychop - Baptiste BOURGOIN - Developer (C# -> Unity)
Sariel Leiras - Tristan CAZAMÉA - 2D Artist and Game Designer