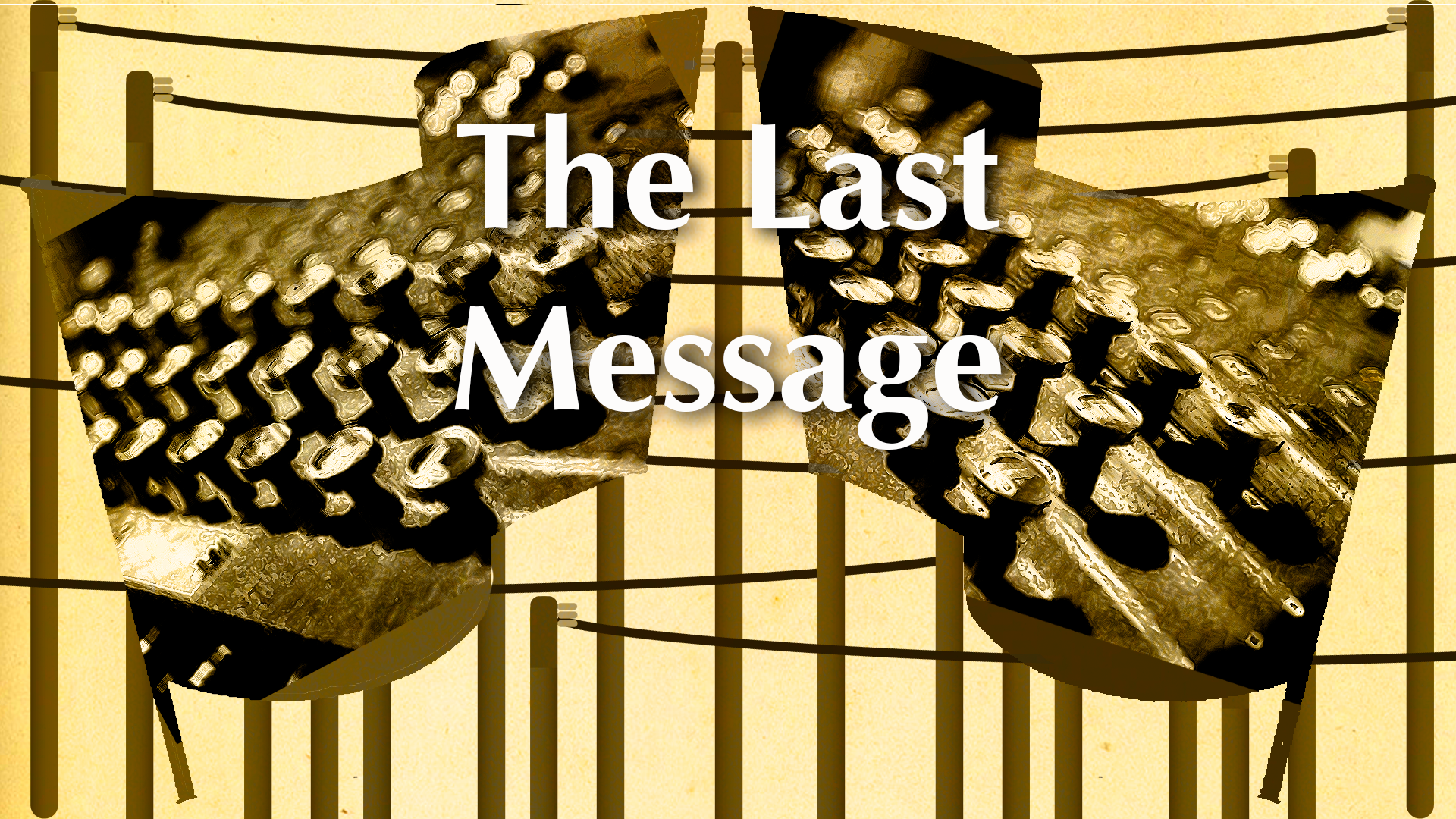 The Last Message
A downloadable game for Windows
PRESENTATION
The Last Message est un jeu en solo, dans lequel les messages d'une agence d'espionnage, pendant la guerre, sont transmis à travers des câbles semés d'embûches vers l'espion qui se trouve dans le pays ennemi. L'objectif est d'arriver à sa destination sans aucune complication pour pouvoir livrer le message à destination
Mots clés: transmission - espionnage - câbles - guerre - télégramme

POINTS D'INTERETS
- Un jeu runner avec plusieurs chemins disponibles
- Epoque de la 2ème guerre mondiale)
- Choix rapide à faire dans un temps limité sinon jeu à recommencer.
- Thématique narrative d'espionnage et de guerre.
- Jeu en vectoriel
- Pas de notion de vie. Le joueur pourra jouer à l'infini ; mécanique d'apprentissage de Die and retry
(english)
The Last Message is a solo game, where the message of a spy, during the war, is transmitted through wires towards the other spy, who is in the target country. The aim is to arrive at its destination, without any complication, to be able to decrypt the contents of this message.
MADE WITH LOVE IN 48 H DURING GLOBAL GAME JAM 2018

- Amazing Unity programmers : BAPTISTE DARNALA & ELIOTT DUVERGER (+sd)
- Super cool Gamedesigner : CAMILA SUAREZ (+ui)

- Me at Graphic & anim part :)

Thanks for playing <3
Install instructions
Go to RELEASE folder. Click on .exe file. Enjoy :)

Download
Download
TheLastMessage-GGJ2018.zip
126 MB